"Doona": 30 year old Bae Suzy reflects on her passionate and resilient teenage self in interview
Bae Suzy shares her affection for Netflix series "Doona!"
A recent interview with Suzy took place where she discussed her return in the Netflix original series "Doo-na".
"Doona" is a romantic drama that tells the story of a regular university student, Won-jun (played by Yang Se-jong), who dreams of romance but faces the harsh reality. He meets Doo-na (played by Suzy), a former K-pop idol who retired from the glamorous life, and their love story unfolds within a share house.
Based on a popular webtoon with a Naver Webtoon rating of 9.7, "Doona" is directed by Lee Jung-hyo, known for "Crash Landing on You," "Romance Is a Bonus Book," and "I Need Romance 2012," who specializes in romance dramas.
Suzy, known for her versatile acting career in both television and film with works like "Dream High," "Gu Family Book," "While You Were Sleeping," "Uncontrollably Fond," "Architecture 101," and "Ashfall," played a lead role in the Coupang Play series "Anna" before making waves as an actress.
"Doona" garnered attention not only for the romantic chemistry between Suzy and Yang Se-jong but also for Suzy's portrayal of the character Doo-na.
Prior to her active acting career, Suzy gained fame as a member of the second-generation representative idol group, Miss A, known for their 100% synchronized performances.
Her portrayal of Doo-na and the anticipation surrounding her acting performance as the character drew significant attention even before the series was released.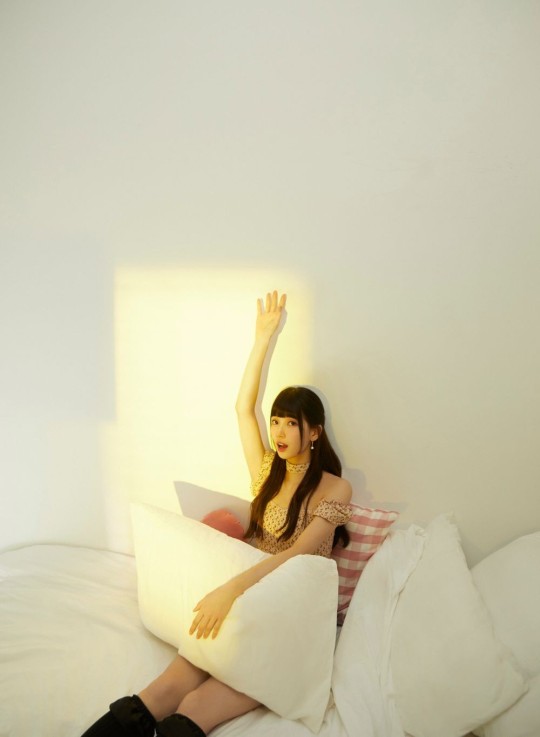 Here is the interview with actress Suzy:
Question: It's said that you're once again competing with your iconic character in "Doona"
I chose this project because I could relate to Doo-na on many levels. I've watched it a total of six times so far.

In the beginning, I watched the edited version of the episodes I appeared in. I also watched scenes without the background music. I haven't watched the whole series yet. I still think about my acting every time I watch the show. I hope to watch it again as a viewer and enjoy it as a drama.
Question: Some say it's like "Suzy's photobook!"
I really liked it because it showed me in a very appealing light. During the filming of the first episode, there was a scene where I waited for a phone call and smoked a cigarette.

The director took a long time to shoot that scene. I was curious about why, but it turned out to be a long shot at the ending. That scene is especially dear to me.
Question: The immense interest in your previous work "Anna" must have made you feel pressured about your next project, "Doona"
There's no pressure because it's a different project with different characters. Whether it's back then or now, receiving compliments always makes me feel a bit overwhelmed.

Initially, I had trouble adapting to receiving praise, but now, with a bit of praise, I think I can have more confidence.
Question: What were the key points you focused on while portraying Doo-na?
I kept a competitive spirit that thought, "I'm a mess. Do you think you're better than me?" The competitiveness was visible in Doo-na, especially regarding her perception of the world.

To show her standing alone, I initially used a lot of profanity and aimed to make her seem worse and more selfish than what was in the script. I wanted to make her look like someone who didn't care about her surroundings.

It's when she's trying to look overly cool when explaining herself to someone that Doo-na resembles me. Looking back, when I was doing group activities, I didn't even know I was going through a difficult time, and even if I did feel it was tough, I didn't express it. I simply thought, "It's alright."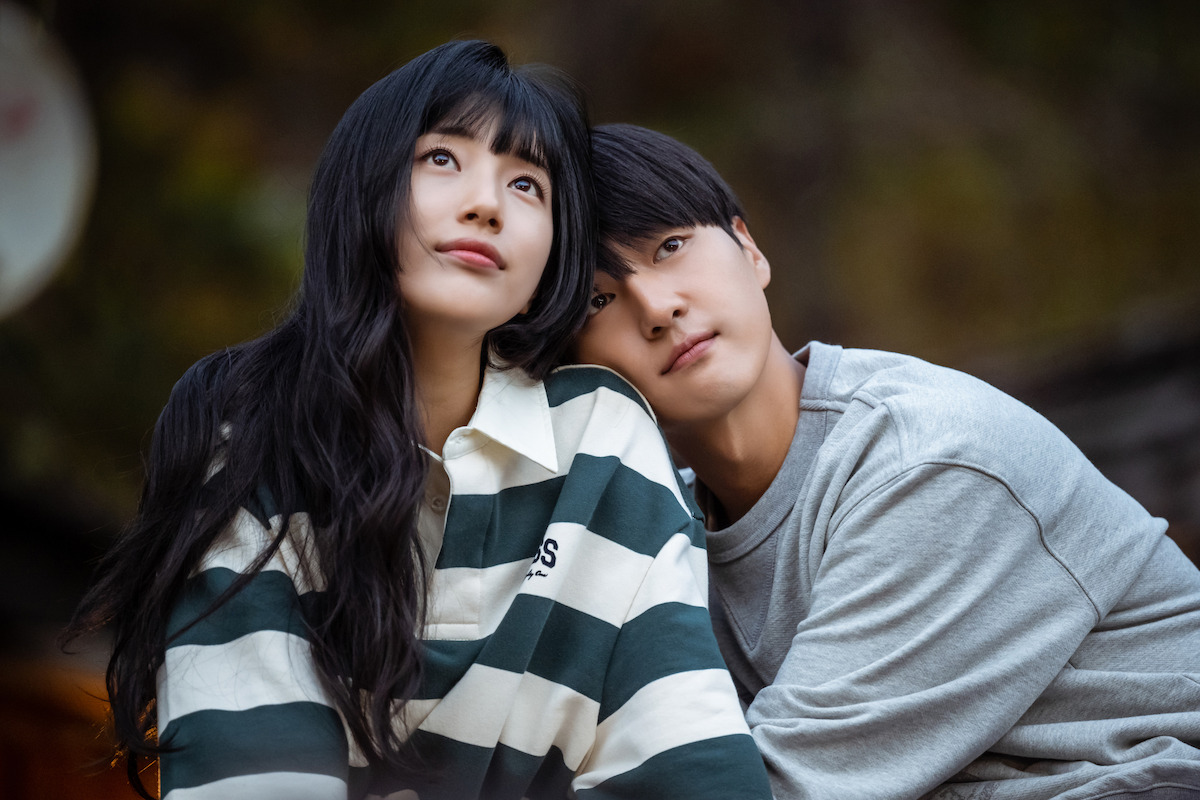 Question: How was the chemistry with Yang Se-jong?
It was excellent. We had many conversations while shooting.

Technically, Se-jong oppa is older than me, but according to the story, Won-jun is younger than Doo-na, so he had to receive everything that Doo-na dished out. It was probably hard for Se-jong oppa because I poured out a lot. (Laughs)
Question: Doo-na is portrayed with direct expressions. What about Suzy's past?
I found a lot in common with Doo-na while watching her.

When I read the script, it brought back memories of when I was active in the group. Above all, it made me realize the times when I avoided my difficult moments.

So, through Doo-na, I was able to confront the difficulties I felt then. Now, I don't feel as burdened anymore. After separating work from daily life, I've become more comfortable.
Question: The series portrays Doo-na as a free spirit, and the scene where you go on a date on Wolmido stood out.
I felt a sense of satisfaction in that scene. There's a certain liberation when you walk down a crowded street or go to an amusement park without worrying about how people perceive you.
Question: Smoking and crop tops are strong symbols of Doo-na's character.
The idea of an idol openly smoking was refreshing. (Laughs) It showed a more human side. I think smoking was a device to express Doo-na's loneliness.

In the beginning, it seemed like Doo-na could disappear at any moment as she smoked. But once Doo-na meets Won-jun, she cuts back on smoking and then resumes when she becomes anxious.

Smoking mirrors Doo-na's state of mind. Doo-na's clothes are generally short, thin, and uncomfortable, symbolizing her discomfort. They don't represent loneliness or coldness, but rather elements that make her look uncomfortable.
Question: Was there a moment when you wanted to break away from your existing image like Doo-na?
I don't really want to break it. I quite like my innocent image. (Laughs) People don't really know me, even if they watch me closely. So, I don't see it as stress when the public thinks of me the way they know me or when they want to break a certain image of me.
Question: "Doona" depicts the lonely side of glamorous idols, how do you overcome loneliness?
I spend time alone. I immerse myself in activities that require concentration, such as cleaning the house or drawing. I keep myself from getting caught up in complicated moments.
Question: Despite being a romance series, "Doona" is also a story of Doo-na's growth.
A line that goes, "I was the one who hurt myself. I won't hurt myself anymore," comes to mind. It's a moment when Doo-na's growth becomes apparent.
Question: Compared to your debut years, have you also grown, Suzy?
Lately, I've gained the confidence to think that it's alright to do things the way I've been doing. So, I concentrate on myself in every moment.

I used to think that caring about external factors was a form of consideration, but that's not the case. I realized that focusing on my own work and doing my part is the most significant form of consideration. My attitude towards work remains the same as it was in the beginning. I quietly do the work that's given to me.
Question: Do you have any message for "Doo-na"?
I would like to tell her that even though times are tough and tiring right now, those moments will accumulate and make you shine even brighter. I'd also like to say that not everything can be smooth sailing like your heart desires. It's a message for the Suzy of that time, too.
Question: How will "Doona" be remembered in Suzy's career?
I've often felt hurt while acting. The more I thought about Doo-na, the more my heart ached. It's because of my affection for Doo-na. Through this project, I was able to look back on the past. In the process, I was able to heal emotions from the past that I hadn't properly cared for. Meeting "Doona" allowed me to grow as a person.