BTS RM reveals under-eye scar: Stitches from camera mishap
BTS RM recently shared details about a scar under his eye, causing concern among fans.
During a live broadcast on the official fan community Weverse on the 14th, RM explained the under-eye scar, saying, "I got five stitches under my eye. While filming, the camera was too close, and it got caught and tore."

He further explained, "I had to stop shooting and went to the hospital to get stitches," reassuring worried fans, "I'm okay. It's all healed now. It's just a bruise. It tore to this extent, but there might be a scar. Anyway, I already have a scar on my chin."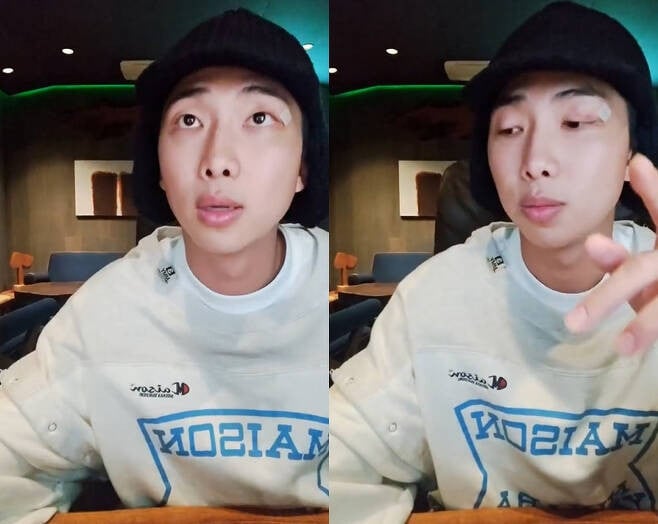 Later, for fans who joined the broadcast late, he reiterated, "Some keep asking about my eye. I got hurt while filming when the camera got too close."
BTS, including RM, is currently fulfilling their mandatory military service sequentially. Members Jin and j-hope are actively serving in the military, while Suga is fulfilling his service as a social service worker.