Do Kyung-soo takes on his first villain role: Transformative change in mega project 'Sculptured City' worth 35 billion won
EXO's member and actor Do Kyung-soo is taking on the challenge of playing a villain for the first time in his life
Do Kyung-soo recently decided to appear in the drama "City of Pieces" and is currently coordinating the details. "Sculptured City" is a mega project with a total production cost of 35 billion won, directed by Kim Chang-joo, known for films such as "The Call" and "My Princess," and written by Oh Sang-ho, who worked on the drama "Taxi Driver 1 and 2" and the movie "The Roundup 4."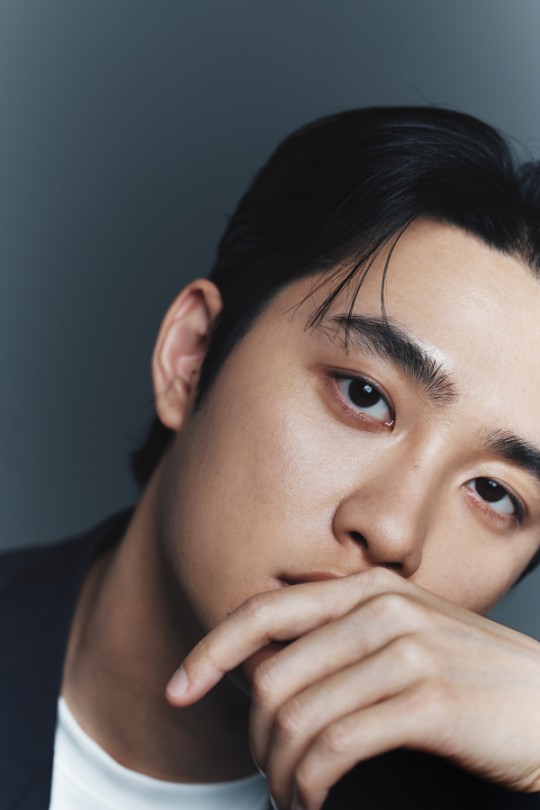 The drama revolves around a man who, after his life is suddenly manipulated and falls into hell, returns to seek bloody revenge.
Do Kyung-soo will take on the role of a designer who carves up people's lives to create a hellish reality. It's his first time playing a villain since his debut.
Having recently moved from SM Entertainment to Company SU, Do Kyung-soo is said to have been impressed by the script of "Sculptured City" and is determined to show a side of himself that he hasn't shown before.
Since his debut as an actor in the movie "Cart," Do Kyung-soo has showcased various facets of himself through films such as "Room No. 7," "Along with the Gods," "Swing Kids," "The Moon,' and dramas like "100 Days My Prince." However, his portrayal of a full-fledged villain is expected to draw increased attention from fans.
Particularly, Do Kyung-soo has been gaining popularity for his down-to-earth appearance on the currently airing tvN variety show 'Beans Sprout Grow Beans, Red Bean Sprout Grow Red Beans' alongside Kim Ki-bang, Lee Kwang-soo, Kim Woo-bin, and others. Therefore, his transformation into a villain is even more eagerly anticipated.
"Sculptured City" is in preparation with the goal of starting filming in the latter half of next year.