AT AREA's latest artiste: HyunA signs exclusive contract with AT AREA
HyunA draws attention with her unconventional move to AT AREA.
After 1 year and 3 months, HyunA has decided on a new agency. The place is the label "AT AREA," established by the production team Groovy Room (Park Kyu-jung and Lee Hwi-min).
According to OSEN's coverage on the 6th, HyunA recently signed an exclusive contract with AT AREA, heralding a new beginning.
AT AREA includes not only HyunA's former partner, DAWN, but also unique musicians like Blase, Mirani, and Jeminai. In particular, DAWN announced an exclusive contract with AT AREA earlier this year. Consequently, HyunA will once again work with Dawn.
HyunA and DAWN were in a relationship and officially admitted it while working together at CUBE Entertainment. Later, they joined P NATION, where PSY, a prominent singer, was the head. At the time of their exclusive contract, the two worked as a duet group called "HyunA & Dawn" and released duet songs.
Last August, after dating for 6 years, HyunA and Dawn confirmed their breakup, and HyunA announced, "From now on, I decided to remain good friends and colleagues. I'm grateful for your constant support and warm words."
However, rumors of their reunion did not cease. Even when Dawn made a comeback, HyunA left supportive comments publicly. Both artists are officially not in a romantic relationship, but they have continued to support each other musically. They are now under the same affiliation once again.
HyunA, who made her debut in 2007 with the girl group Wonder Girls and then, from 2009, actively worked with the girl group 4Minute, also released solo albums. In 2011, she formed a group called "Trouble Maker" with singer Jang Hyun-seung and solidified her title as the "Queen of Sexy."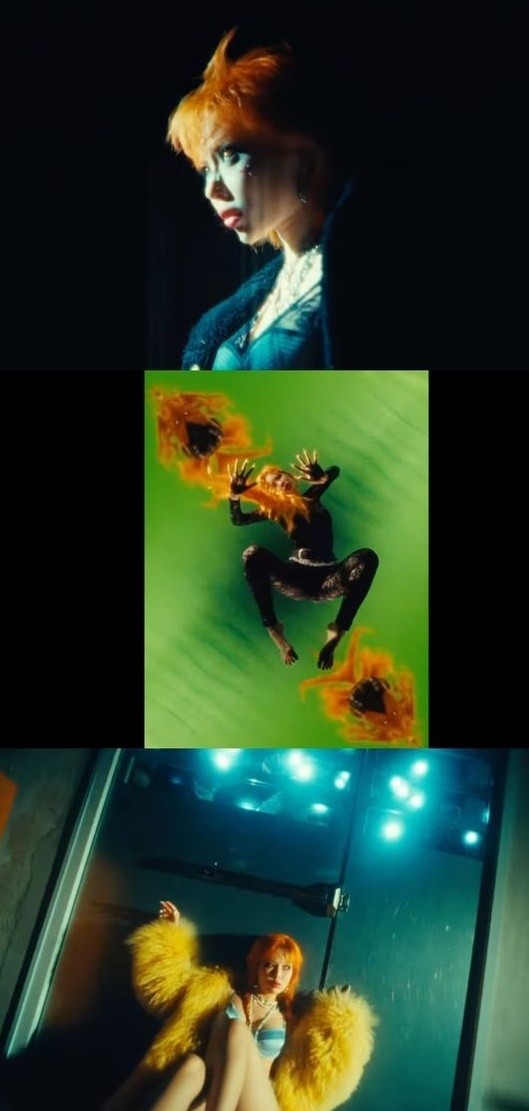 In addition, she expanded her presence as a singer by working as the co-ed group Triple H (HyunA, Hui, and Dawn). After the disbandment of 4Minute in 2016, she turned into a solo artist and concentrated on her musical capabilities.
With her chic and trendy music, HyunA, a leading female artist in K-pop, is drawing attention to her future career in AT AREA, led by Groovy Room.
On the other hand, on the 5th, HyunA posted a video with powerful images on her SNS with the caption, "This is HyunA's ________ (Trailer) 2023.11.06 6PM KST," arousing extraordinary interest. She added, "Aing, we've been waiting for a long time. Thank you, and I love you," generating excitement among fans for her comeback.