EXO's Chen celebrates heartwarming wedding with full EXO member attendance
By: Nat.O

1 month ago

109
Chen's belated wedding after 3 years with all of the EXO members as guests
On October 22, EXO's Chen held his wedding ceremony with his non-celebrity wife. Photos from Chen's wedding ceremony were shared on various online communities on the same day, creating a buzz. According to these photos, all EXO members, including Kai, who is currently serving in the military, attended Chen's wedding to offer their congratulations, drawing much attention.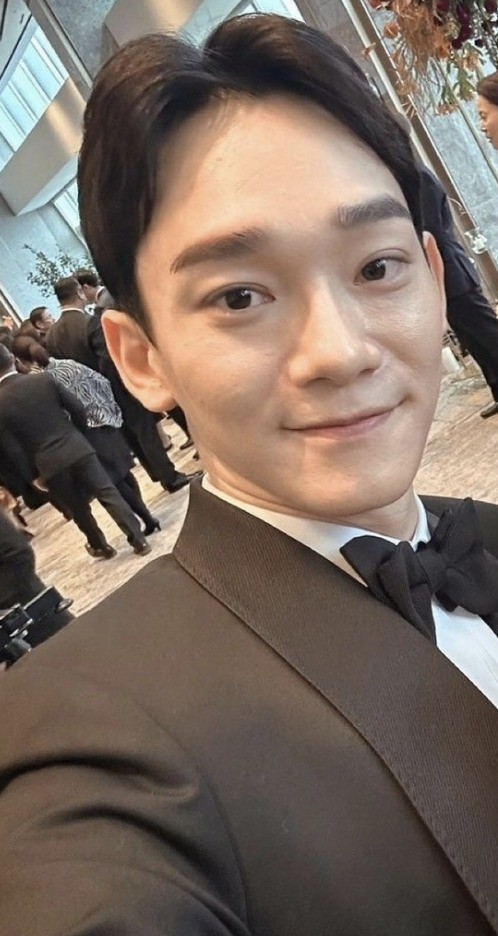 In January 2020, Chen shared the news of his becoming a father through a handwritten letter, saying, "Blessings have arrived." At the time, his agency also revealed that Chen had found a precious connection and decided to get married. Just three months later in April of the same year, Chen welcomed his first daughter. During his military service in January last year, he became a father again, adding a second daughter to his family. In 2021, Chen made headlines for celebrating his daughter's first birthday with a party held at a special hotel in Seoul.
Although Chen had already submitted his marriage registration and become legally married, he hosted the official wedding ceremony three years later this year. In August, SM Entertainment, EXO's agency, announced that Chen would hold the postponed wedding ceremony in October due to certain circumstances.
Chen made his debut as an EXO member in 2012 and received immense love for hit songs like 'Growl,' 'Overdose,' 'Ko Ko Bop,' 'Love Shot,' and many others.
Listen to EXO's latest release 'Cream Soda'!