FIFTY FIFTY members' legal battles continue as court rejects their appeal
FIFTY FIFTY members' legal battles continue as court rejects their appeal
According to a SportsB News report on the 24th, the 25-2nd Civil Division of the Seoul High Court (Judge Kim Mun-seok, Judge Jung Jong-gwan, Judge Song Mi-kyung) rejected the appeal filed by 3 of FIFTY FIFTY  members, Saena (Jeong Se-hyun), Sio (Jeong Ji-ho), and Aran (Jeong Eun-a) on this day.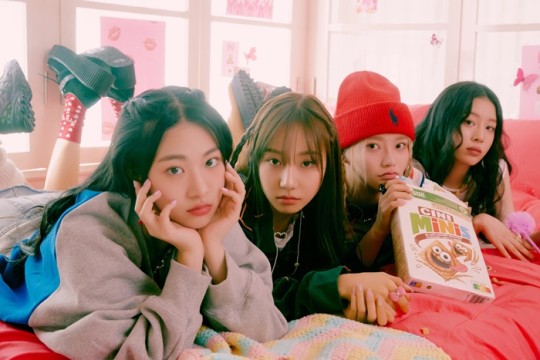 The trial court stated that 3 of the FIFTY FIFTY 's side did not submit a reason for the appeal, and there is no reason to change the original judgment. In June, FIFTY FIFTY filed for an injunction to suspend the effect of the exclusive contract, claiming that their agency, ATTRAKT, did not provide settlement data and failed to fulfill obligations for physical and mental health management, but the court rejected it on August 28 without accepting any of the members' claims.
In the process, Keena, one of the members, withdrew her appeal on the 16th and returned to ATTRAKT. Subsequently, Keena revealed that the background behind the scenes that urged her to take legal action against ATTRAKT was Ahn Seong-il. Ahn Seong-il, the head of the outsourcing company "THE GIVER," who was in charge of FIFTY FIFTY's producing, has been named as the background figure in the contract dispute with FIFTY FIFTY since the beginning. Although Ahn Seong-il has consistently denied the suspicions against her, it was revealed through Keena's revelations that he was virtually behind the contract dispute.
Keena claimed that Ahn Seong-il falsely claimed to have been infected with COVID-19 and forced her to leave the dormitory provided by her agency. She also claimed that Ahn Seong-il threatened the parents of the members by saying, "The large investment that the former representative wants will soon become the children's debt." Keena's father released a phone conversation recording containing Ahn Seong-il's statements that support these claims.
Keena has returned to the agency, but the three members are continuing their legal battles with ATTRAKT. In addition, they have opened SNS accounts and are pouring out radical criticism against ATTRAKT and its CEO.
In the meantime, Ahn Seong-il, who was identified as the background figure in the dispute, appeared at the Gangnam Police Station in Seoul at 2 p.m.(KST) on this day, about 4 months after ATTRAKT filed a complaint. Ahn Seong-il, who attended the police station in a somewhat hurried appearance, did not respond to questions from reporters about whether he admitted the charges and quickly hid in the police station.
The three members who recently had their contracts terminated have faced another crossroads with their appeals rejected. ATTRAKT terminated the exclusive contracts of Saena, Shio, and Aran as of the 19th.
ATTRAKT said, "We have taken measures against the three FIFTY FIFTY members who have not shown any correction and remorse for their serious contract violations," and said, "We will discuss follow-up measures for the members in the future."