G-Dragon's sister, Kwon Dami, responds to drug allegations
G-Dragon's Sister, Kwon Dami, Furious over Drug Allegations: "Seriously, Enough"
G-Dragon's older sister, Kwon Dami, expressed her anger regarding the recent drug allegations involving her brother, stating, "Seriously, enough. Writing such nonsense, seriously XX."
On the 10th, Kwon Dami posted on her Instagram story, "Really, holding back so much, it's driving me crazy. Seriously, enough of this nonsense XX. Writing an entire fiction here XX."
She accompanied the post with G-Dragon's song 'Gossip Man' as background music. The lyrics of the song include phrases like "People who know, know. But it's not all that," and "Today's gossip is what again?"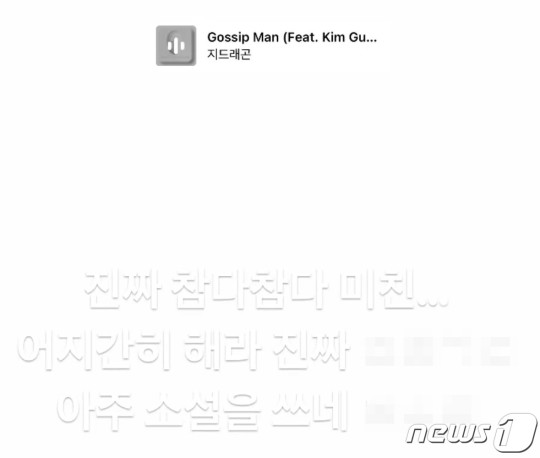 Earlier that day, the police had mentioned that G-Dragon shaved his entire body ahead of the investigation, eventually collecting nail clippings for emotional analysis.
In response, G-Dragon's representative stated, "Kwon Jiyong voluntarily attended the investigation and actively cooperated by providing not only urine and hair but also nails and toenails for the investigation." The statement refuted the claim of intentional evidence destruction due to shaving.
The representative further emphasized that G-Dragon maintained long body hair sufficient for emotional analysis, and despite the police's implication, he had not dyed or bleached his hair for approximately 1 year and 5 months. G-Dragon reportedly stated during the investigation that he usually shaved, and after the news of the investigation broke, he refrained from shaving altogether.