Gen Z Mirror Selfies: Trend Captivates Celebrities like Uhm Jung Hwa and Jisoo
By: Belgarion

4 months ago

25
A new type of mirror selfie has been taking social media by storm lately. It involves switching the phone camera to selfie mode and capturing a unique photo by holding the screen against a mirror. This trendy and hip trend, known as the 'MZ Mirror Selfie,' has garnered a lot of attention, even among celebrities on their social media accounts.
Singer and actress Um Jung-hwa joined the MZ Mirror Selfie craze, showcasing her glamorous outfits and stylish hair. With a poised pose, she captured a chic and fashionable look in her photos. Her beautifully styled hair and vibrant red attire added an intense touch to her overall appearance.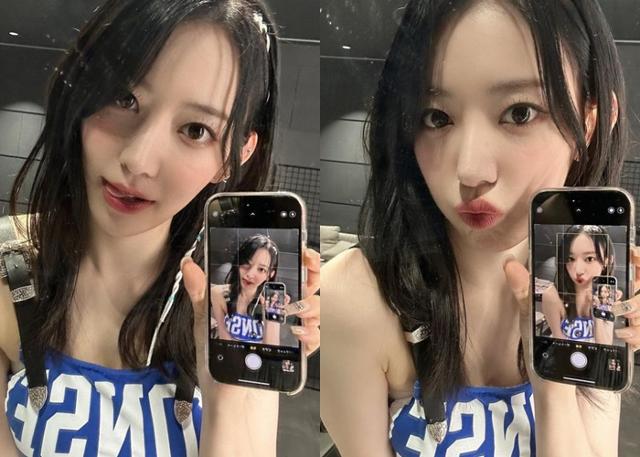 If you're looking for cute MZ Mirror Selfie inspiration, take a look at the photos of Sakura, a member of the group LIPBUBBLE. Sakura's mirror selfies feature playful expressions and a close-up shot of her face, receiving enthusiastic reactions from LIPBUBBLE fans.
Using props can also be a great way to enhance your MZ Mirror Selfies. BLACKPINK's Jisoo opted for a pink flower that perfectly complemented her dress. The prop added a touch of uniqueness to Jisoo's mirror selfies, amplifying the lovely charm of both Jisoo and her outfit.
TWICE member Nayeon also tried her hand at MZ Mirror Selfies. She showcased a cool and hip mirror selfie under the perfect lighting. With a bright smile, she revealed her quirky and charming appeal.