KARD signs exclusive contract with major U.S. agency
KARD signs exclusive contract with major U.S. agency, transitioning from Cardi B to Post Malone
KARD, a representative co-ed group in the K-pop industry, has joined hands with UTA, one of the four major U.S. agencies, known for representing world-renowned artists like Cardi B, Jason Derulo, Lil Wayne, Rosalía, The Kid Laroi, Post Malone, and many more.
According to RBW and DSP Media, the agencies representing KARD, the group recently signed an exclusive contract with the prominent U.S. agency, UTA.
With UTA's extensive network and connections, the group aims to further expand its global influence, especially in the United States. Having solidified its presence in the global music market by holding numerous world tours, the group anticipates that UTA's systematic support will create significant synergies.
Since their official debut in the music scene in July 2017, the group has maintained the legacy of being a mixed-gender group in the K-pop scene. The quartet gained immense popularity in regions like North and South America, as well as Africa, through their music style characterized by reggaeton and tropical house. With a string of hit songs such as "Oh NaNa," "Don't Recall," "RUMOR," "Hola Hola," "GUNSHOT," "RED MOON," and "ICKY," KARD has played a significant role in expanding the reach of K-pop.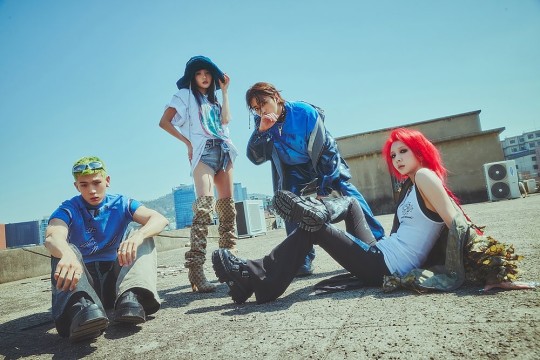 In August and September, KARD successfully held their 2023 World Tour, "PLAYGROUND," in 16 cities worldwide, including North America, Europe, and other regions.