tvN's 'Amazing Saturday': Popular artiste Lim Young Woong to appear
By: Nat.O

2 months ago

53
Cross-generational superstar Lim Young Woong is set to make an appearance on tvN's 'Amazing Saturday' airing at 7:30 PM (KST) on the 14th.
On this episode of 'Amazing Saturday', it is anticipated that Lim Young Woong's entertaining skills will shine brightly as a special exclusive guest. Firstly, the show will feature the first-ever talk show segment called 'With Woong'. Prior to the show, questions were collected from the members and 'Amazing Saturday' fans who were curious about Lim Young Woong. In just one day, over 2,000 questions were submitted. While hosting 'With Woong', Lim Young Woong exchanged friendly greetings with members, and with a heartfelt tone, he greeted his same-age friend Key with "Hello, Kibum-ah" and "Hello, Young Woong" and playfully welcomed Taeyeon with "Nice to meet you, sister" and "Nice to meet you, dear."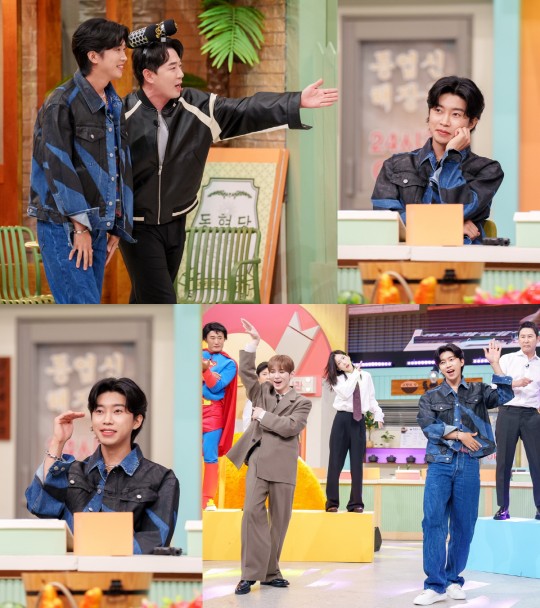 In particular, the same-age friends, Lim Young Woong and Key, are expected to captivate the audience with a dance duet performance of 'After Like'. Lim Young Woong had previously covered the 'After Like' stage during his nationwide concert tour, garnering attention. The impromptu dance duet stage came about thanks to Key, who is often referred to as 'Amazing Saturday's Dance Copier'. The members of 'DoReMi' could not contain their admiration for the explosive synchronization and chemistry of the same-age friends' performance.
The production team of 'Amazing Saturday' commented, "It was a time when we were captivated by Lim Young Woong's wit, sense, and humor, as well as his refreshing singing ability," adding, "You will be able to witness a new side of Lim Young Woong, perfectly 'DoReMi-fied' with explosive chemistry with the DoReMi members. We ask for your continued interest and love."
tvN's weekend variety show 'Amazing Saturday' airs every Saturday at 7:30 PM (KST).