MAMAMOO's Hwasa has been caught up in dating rumours with a businessman 12 years her senior
By: Nat.O

3 months ago

15
MAMAMOO's Hwasa has been caught up in dating rumours with a businessman 12 years her senior.
On the 30th, Sports Seoul reported that "Hwasa has been in a relationship with a businessman 12 years older for the past five years."
According to the report, Hwasa's partner, Mr. A, was born in 1983 and currently runs a private business. The two individuals developed a romantic relationship five years ago due to Hwasa's active pursuit when Mr. A was involved in the music industry. The media explained, "Despite the 12-year age difference and the burden of being a celebrity, Mr. A initially hesitated to accept Hwasa's advances, but eventually opened his heart to her modest and sincere feelings."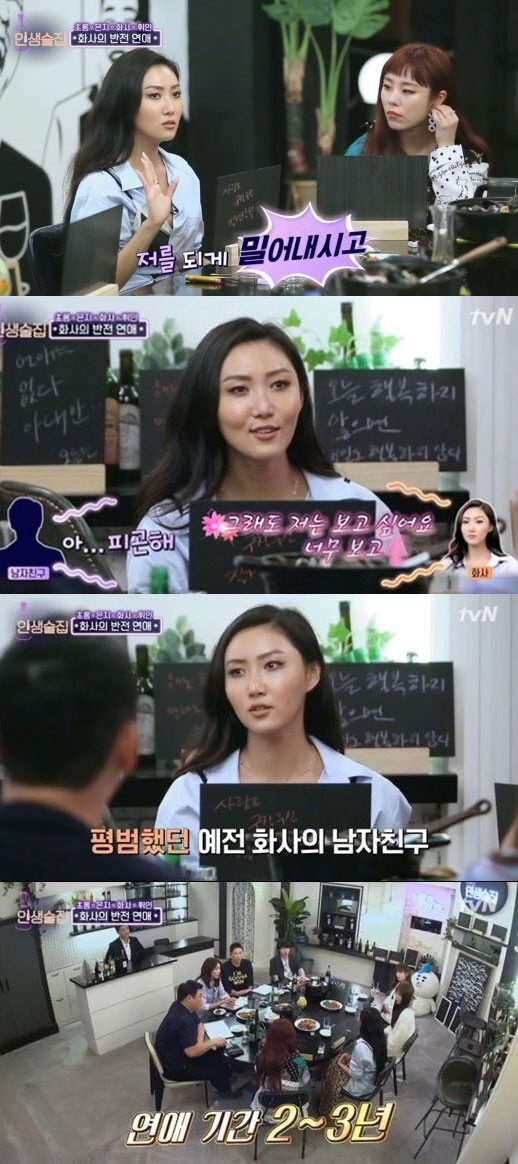 Regarding this matter, a representative from Hwasa's side stated, "We are currently checking the information."
Meanwhile, Hwasa's past remarks about her romantic relationships have gained attention. In 2018, Hwasa appeared on tvN's 'Life Bar' and talked about her proactive approach to dating.
At the time, Hwasa said, "What I've realized while being in a relationship is that when I fall in love with someone, I let go of my pride," and added, "My boyfriend used to be an ordinary office worker, but he really pushed me away. I think I had preconceived notions because of the image shown on broadcasts." She further shared, "We dated for about 2-3 years. Even when he said he was tired and wanted to break up, I clung onto him, saying, 'Can't I see you even if you're tired?'" She revealed that he was inexperienced in love, but they got along well.

Furthermore, in 2019, during an appearance on SBS's 'Capture You!', Hwasa revealed, "There was someone I followed for a year. He was the first and last man," and added, "He was always consistent. I thought all men in the world were like that."
On another note, it has been reported that Hwasa's exclusive contract with her agency RBW recently expired, and she is currently discussing a new exclusive contract with P NATION, led by PSY.