Rising trend of intriguing attractive grey antagonists that is essential in Korean dramas
Rising trend of 'attractive' antagonists that is essential in Korean dramas
When interviewing actors who have recently appeared in dramas, this statement is often heard.
The code of 'righteousness and evil' that underpinned the themes of South Korean dramas has become increasingly blurred in recent times. In the midst of this, a new type of character has emerged, those who exist in a gray area where good and evil are not clear-cut.
As the actors who play positive roles turn negative, antagonists have also been given more depth and ambiguity, making viewers wonder whether these characters are truly villains, depending on their perspective and circumstances.
This shift in values has also improved the image of antagonists, who are no longer purely portrayed as evil.
At present, in November 2023, intriguing antagonists are shaping the drama scene.
The recent trend among antagonists is to avoid one-dimensional portrayals of evil and introduce narratives where judgments can vary depending on the character. Additionally, these characters often have a polished and sophisticated appearance that may even surpass that of the protagonists.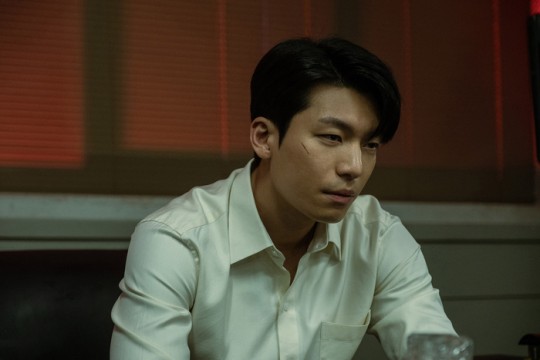 One prominent example is the character of Jung Ki-chul, played by Wi Ha-joon, in the Disney+ drama "The Worst Of Evil."
Jung Ki-chul is the boss of a powerful drug organization called Gangnam Alliance. He controlled the entertainment district of Gangnam in the 1990s and went on to become a legitimate entrepreneur, profiting from manufacturing drugs in China and selling them in Japan.
However, amidst this, a romantic subplot unfolds between Jung Ki-chul and Yoo Yi-jeong, the wife of Park Jun-mo, who has infiltrated the organization. Their romantic history as childhood friends and siblings from the same church still carries weight within the story.
Jung Ki-chul contemplates washing his hands and marrying Yi-jeong, whom he believed to be divorced, while Yi-jeong is torn between her husband's salvation through the investigation and her lingering feelings for Ki-chul.
Despite being the boss of a drug organization, Jung Ki-chul's character can be interpreted as "romantic" depending on one's judgment. His dedication to love is also worthy of empathy. He can be seen as more sympathetic compared to Park Jun-mo, who is gradually turning into "The Worst of Evil."
In the Netflix drama "Doona!," Lee Jin-wook plays the role of Baek In-wook.
Initially, his character concealed his true identity as "Park Inwook," who shares a house with the female lead Lee Doona, played by Bae Suzy. Director Lee Jung-hyo, who previously worked with Lee Jin-wook in "Romance Is a Bonus Book" in 2012, cast him in this role.
In reality, director Lee Jung-hyo expressed his hopes for a "handsome adult male character." Lee Jin-wook, through this role, exudes a profound gaze and a captivating aura that can overshadow the female lead. He possesses abilities, but he continues to destabilize Doona throughout the drama, making him an antagonist in the eyes of the audience.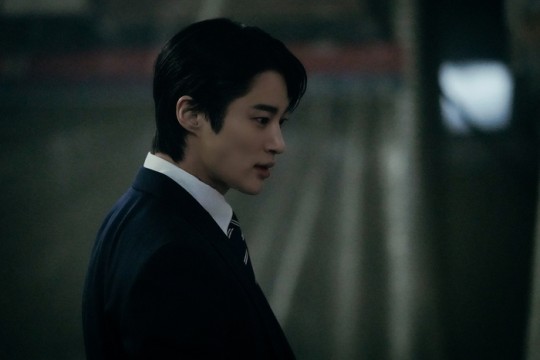 In the JTBC weekend drama "Strong Girl Kang Nam Soon," actor Byun Woo-seok plays the character of Ryu Sio, which is worth mentioning. In a story that revolves around the "Three Great Villains," consisting of the grandmother, mother, and daughter, Ryu Sio stands against these powerful figures.
Although Ryu Sio may appear as a straightforward antagonist, his character is layered with complexity. Additionally, his tall stature, sophisticated appearance, and the aura he exudes add to his overall appeal.
He is portrayed as a villain who may appear evil but possesses his own motives and challenges the relationship between the main couple, Kang Nam-soon (Lee Yu-mi) and Kang Hee-shik (Ong Seong-wu).
In the MBC weekend drama "Beloved Part 2," actor Ji Seung-hyun plays the role of Goo Won-moo.
Although he may seem like a simple antagonist, Goo Won-moo is a character that fits into this category. He is highly capable and rises to the rank of a sixth-rank officer in a young age under an unconnected noble family. However, he becomes impatient due to his feelings for Gil Chae (Ahn Eun-jin).
Ultimately, he gives up on saving Gil Chae, who was taken captive, and later in the drama, he asks her if he has maintained his integrity after her return from captivity. This scene leaves room for understanding the inferiority complex he feels towards the man who is not her husband, Yi Jang-hyun (Nam Goong-min).
Ji Seung-hyun's character in this drama, along with his upcoming role in the KBS2 historical drama "Goryeo: The War with the Khitans," has elevated his status further.