Silence order imposed on 'Squid Game 2': Will secrecy boost or bury the hyped sequel?
By: Nat.O

2 months ago

68
Keeping mum on 'Squid Game 2': Will the silence enhance or eclipse the anticipated sequel?
A silence order has been imposed on the entire broadcasting industry for 'Squid Game 2.' From Netflix to the cast, as they take measures to keep 'Squid Game 2' hidden, there is growing interest in whether this "Silence Order" will benefit the production.
'Squid Game' is a Netflix series that tells the story of people participating in a mysterious survival game with a prize of 4.56 billion won, risking their lives to become the last winner. Released in September 2021, 'Squid Game' caused a global sensation by winning six awards, including Best Director and Best Actor in a Drama Series (Lee Jung-jae), at the 74th Primetime Emmy Awards, the most prestigious awards in the U.S. television industry.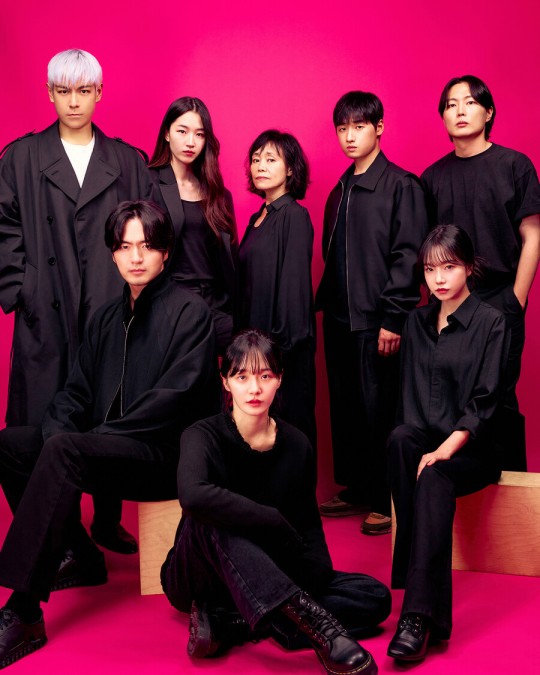 Thanks to its popularity, 'Squid Game' confirmed the production of its second season. Shortly after the news of Season 2 production was announced, numerous speculations emerged about the content and cast of "Squid Game 2." Especially since all the cast members of Season 1, including Lee Jung-jae, Park Hae-soo, Oh Young-soo, Wi Ha-jun, and Jung Ho-yeon, gained global popularity, interest in the new protagonists of Season 2 naturally increased.
In June, there were many reports about the casting of various actors such as Cho Yu-ri, Park Kyu-young, and Im Si-wan, but Netflix and their agencies responded with 'unconfirmed.' Even after actors like Im Si-wan, Kang Ha-neul, Park Sung-hoon, Yang Dong-geun, Park Kyu-young, Cho Yu-ri, Choi Seung-hyun, and Won Ji-an were confirmed to join, the silence order about 'Squid Game 2' was not lifted, heightening curiosity.
Of course, as a globally anticipated blockbuster, it's natural that not much can be said due to the risk of spoilers. However, even when confirmed cast members conduct media interviews, it's only natural that there is a great deal of interest in 'Squid Game 2.' Netflix, however, seems uncomfortable even with questions and answers that have no relation to spoilers, such as interviews about cast members' impressions and reasons for choosing the work. They have even asked reporters to refrain from publishing their answers. The actors caught in the middle are also in a difficult position, and there has been a response that can be described as 'awkward.'
During an interview ahead of the release of the movie '30 Days,' Kang Ha-neul hesitated for a long time when asked about his impressions of the film. When the reporter asked, "How much can you reveal?" he humorously expressed his discomfort, saying, "I can only say that I appear in it. My mouth doesn't move as if under a witch's curse." With the filming of 'Squid Game 2' underway, the question of whether this "Silence Order" will be a benefit or a drawback to 'Squid Game 2' is drawing attention.