Sehun and Chanyeol's continued journey with SM Entertainment: "Individual activities conditionally welcomed"
By: Nat.O

2 months ago

123
"Departure of '3rd Generation Representative Idol' EXO members Sehun and Chanyeol from SM is not true, but individual activities conditionally allowed"
On the 17th, SM Entertainment (hereinafter referred to as 'SM') stated to TV Report, "The departure of Chanyeol and Sehun from their agency is not true. The contract signed at the end of last year is still valid, and EXO's activities will continue under SM."

However, for individual activities, they stated, "Under the exclusive contract with SM, members are conditionally allowed to engage in activities through a corporation they have established if they wish to do so."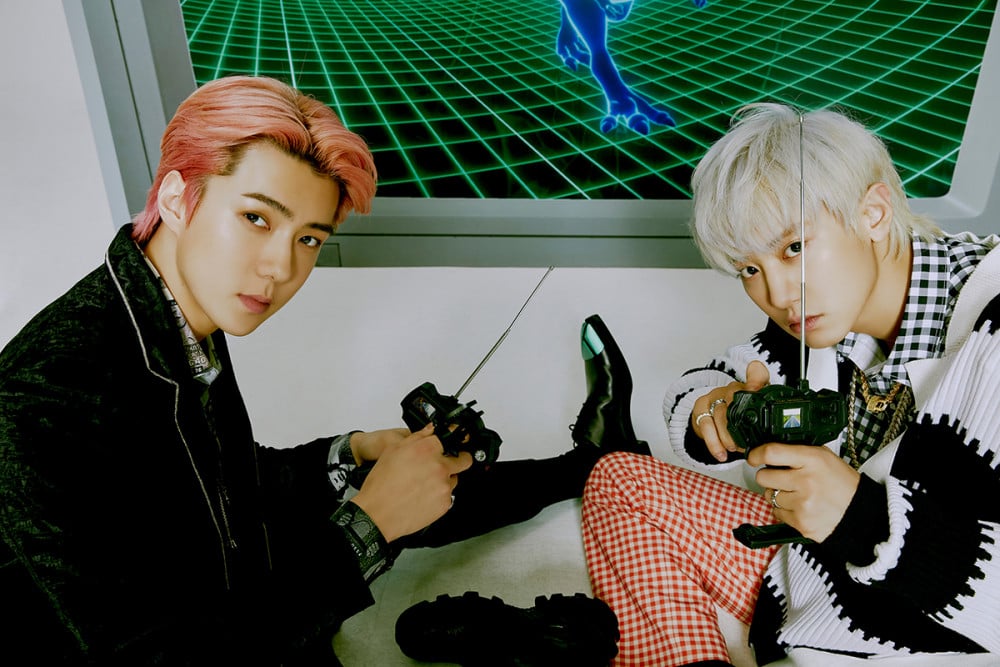 A media outlet reported on the same day that Chanyeol and Sehun were going to continue their individual activities under a new agency, but this information was not accurate, as confirmed by SM.
Chanyeol and Sehun formed the unit group EXO-SC in 2020 and gained global popularity with songs like 'What a Life' and '10 Billion Views.' Currently, Chanyeol is set to release his single 'Still Okay' on the 20th. Sehun is the only member with military service obligations still remaining.
EXO, a group that made its debut in the music industry in 2012, gained much love from the public with hits like 'Growl,' 'Overdose,' 'Love Me Right,' 'Love Shot,' and more.
Moreover, in July, after three and a half years, they came together as a complete group to release their 7th full-length album, 'EXIST,' demonstrating their enduring power.
Even during the group's hiatus, members continued with their individual activities.
Suho is currently active as an actor. Starting with the drama 'Prime Minister and I' in 2013, he has gained acting experience through shows like 'Rich Man' and 'Student A.' Recently, in the JTBC drama 'Behind Your Touch' that finished airing, he played the role of a mysterious handsome part-time worker, Kim Sunwoo.
D.O. is pursuing both acting and singing. Through the movie 'The Moon,' directed by Kim Yong-hwa, which was released this summer, he showcased his exceptional acting skills. Last month, he released his second mini-album 'Expectation,' revealing his unique sensibility.
Xiumin also took on acting challenges. He recently appeared in the Tving-exclusive drama 'CEO-dol Mart' and demonstrated his comic acting skills.
Chen was the only member to marry. He announced his marriage to a non-celebrity in 2020 and is now a father of two. After completing his military service, he released his third mini-album 'Last Scene' and successfully finished his first solo tour in Japan last month.
Kai, unexpectedly enlisted in the military in May just before the complete group comeback. At the time, SM explained, "Kai entered the army on May 11th for basic military training due to recent changes in the military service agency's regulations and will serve as a social service worker."
Disappointed that there was no full-group performance, Kai expressed, "I haven't experienced it before, so I don't know how to prepare, but time will pass quickly, and I'll be back soon. Please look forward to it."
Earlier, the trio ChenBaekXi (Chen, Baekhyun, Xiumin) had conflicts with SM due to a long contract period and unclear financial settlements. SM stated that they reached a mutual agreement with the artists through discussions at the time.
With the latest rumors of the trio's departure, SM emphasized, "The new exclusive contract is valid, and EXO group activities will continue. However, according to the agreement with the company, the individual activities of the three ChenBaekXi members are also possible."
In the wake of Sehun and Chanyeol's false departure news, fans have turned their attention to the status of other EXO members.