The Stunning Look-alike of Karina from æspa Takes Over the Stage at Sungkyunkwan University Festival'
By: Belgarion

4 months ago

32
A female student at Sungkyunkwan University captured attention with her striking resemblance to Karina from the girl group æspa during the university festival. According to Insight journalist Jimmy Young, the female student, who is currently enrolled at Sungkyunkwan University, showcased her uncanny resemblance to Karina, drawing attention from onlookers.
On the 3rd of last month, a video titled 'Karina Doppelgänger?! The Appearance of an Unbelievably Beautiful Female Student at Sungkyunkwan University Festival' was uploaded on the YouTube channel 'Seob's Place.' The video features YouTuber Seob attending the Sungkyunkwan University festival held in May, capturing moments of him hosting as the MC.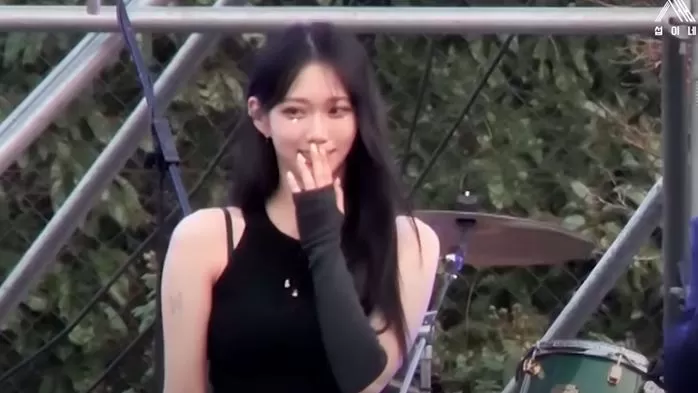 After the dance performance by the Sungkyunkwan University dance club, Seob immediately requested the audience to participate in a "sam-haeng-si" (a Korean poetic form with three lines). One female student expressed her admiration through the poetic form, saying, "Unnie who resembles Karina. Pretty. Absolutely beautiful," revealing her fan sentiment.
Introducing herself as a 22nd-year student majoring in Media Communication, she coolly acknowledged that she often hears comments about her resemblance to Karina. She further delighted the crowd by making a promise to have a meal together with the student who expressed her fan sentiment and even pledged to provide proof of their meeting.
Notably, she also displayed his sense of humor by revealing his Instagram ID, further fueling the lively atmosphere at the scene.
Netizens who witnessed the Karina look-alike at Sungkyunkwan University praised her beauty with comments like, "She is truly stunning," "She matches the level of a top celebrity," "She could become an idol herself," and more.