CONTINUUM comeback: VIXX expressed their honest feelings about their latest album
VIXX expressed their honest feelings about their latest album "CONTINUUM"
VIXX returned with their fifth mini album ''CONTINUUM'' after 4 years and 2 months. Although it is a comeback after a long time, the group plans to work as a three-member group. This is because leader N (Cha Hak-yeon) announced that he cannot participate in this activity.
As Ravi and Hongbin announced their withdrawal, the number of members that started out as six was reduced by half to three. The remaining VIXX members must have also had a lot of concerns and thoughts about this.
Hyuk said, "Many situations may have been disappointing and there have been difficult situations beyond our control, but I think the important thing is that we are together. I think it is important that there are fans who wait for us and can be with us. Those things are important." "I wouldn't be able to concentrate if I cared about each and every one of them. I think we can overcome this by working together among the members," he answered cautiously.

Ken said, "I think I was always hungry during VIXX's activities, just like when I was doing individual activities. I think there was a lot of earnestness and sincere support, comfort, and expectations for VIXX to come out. I think the fans were waiting with that kind of heart, too." He said.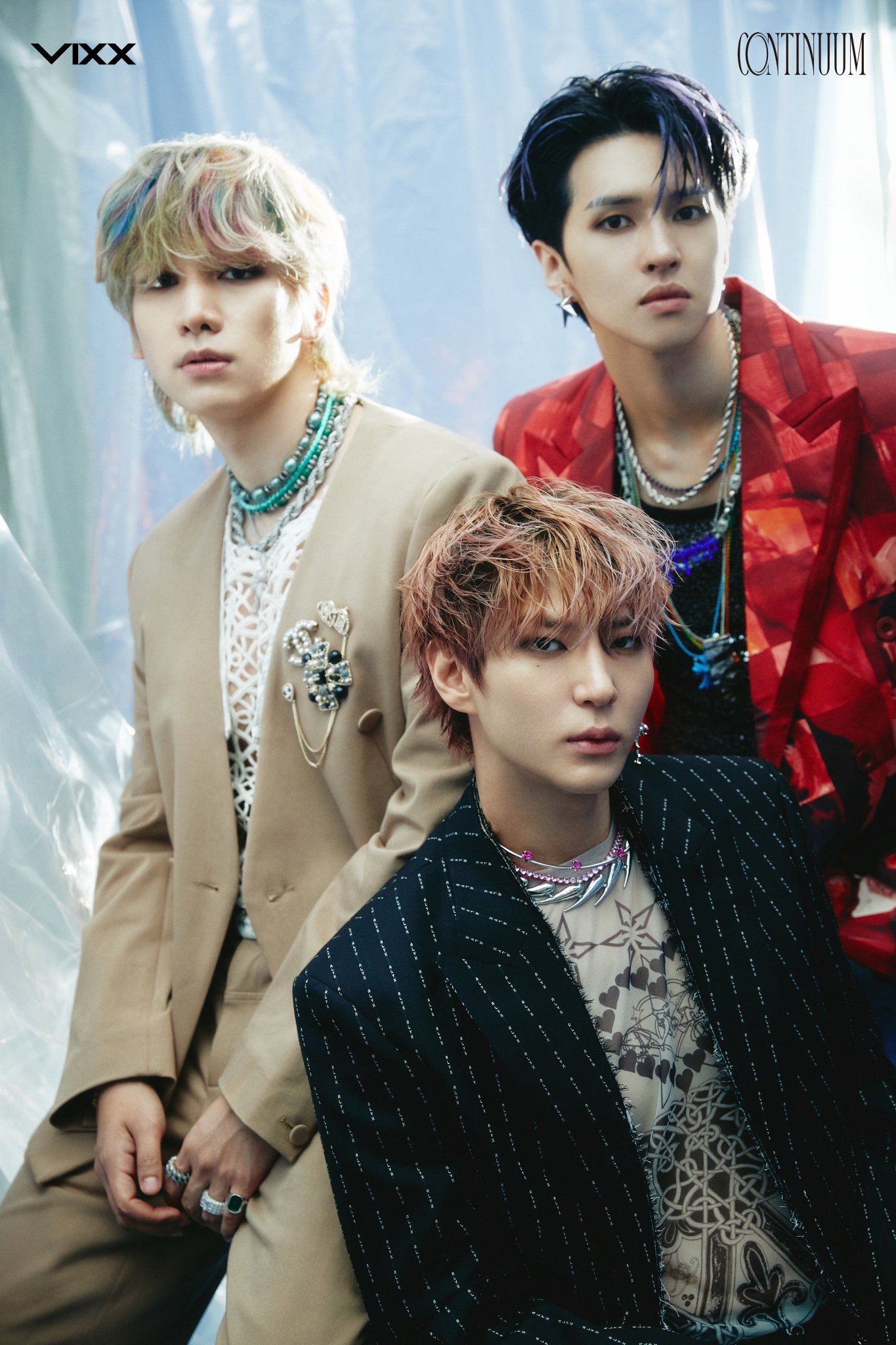 In a situation where the three of them (Leo, Ken, and Hyuk) had to fill the stage, wouldn't the absence have felt like a big void?
Leo said, "I'm trying to fill in the performance aspect well. There's also pressure to fill in as three members. That's because that friend (Cha Hak-yeon) was always next to us," and "(Cha Hak-yeon) album." "We talked a lot before we started preparing. In the end, the person who will feel the most regret and regret is that friend. I think it is an empty space that needs to be filled together with Hak-Yeon's performance, and I don't think there are any other empty spaces," he said confidently.

At the same time, Leo said, "It seems like Hak-yeon talks a lot through group KakaoTalk chat rooms or on the phone. He seems to be cautious. Since there are no differences in the areas that cannot be physically negotiated, it is an opportunity for the members to become closer together. "I think so," he added.
Everyone said they wanted to make an album. Leo said, "Hak-yeon was the leader, but the word 'leader' is not a word that is widely used in everyday life. It's not that he had the mindset of 'I am the leader'. He always decided opinions with the majority, and I thought of him as a friend who was more like a brother than a leader. Brothers "People fight among themselves and then resolve things. I think it's that kind of process," he said.
Meanwhile, VIXX's fifth mini album "CONTINUUM" will be released on various music sites at 6 PM (KST) on the 21st, and a solo concert "VIXX LIVE FANTASIA 'CONTINUUM" will be held at Jangchung Gymnasium in Seoul on December 9th and 10th.