"Men's Life These Days – Groom's Class": Kim Dong-wan's desperate desire for marriage in his 40s
By: Nat.O

1 month ago

1377
Kim Dong-wan, a first-generation idol group member of Shinhwa and an actor, revealed his strong desire for marriage.
On the afternoon of the 25th, Kim Dong-wan visited a flower shop in the broadcast of the comprehensive cable channel Channel A, "Men's Life These Days – Groom's Class" (hereinafter referred to as "Groom's Class").
After buying a bouquet of orange flowers for a proposal, Kim Dong-wan said, "For my very cherished 'her.'"
Upon hearing this, the flower shop owner handed him the completed bouquet and said, "The person who receives this will definitely like it a lot. I received flowers when I was proposed to. I was so happy when it was put on like this."
Hearing this, Kim Dong-wan envied and lamented, "It seems like everyone is getting married except me." The flower shop owner replied, "You should get married soon too, Dong-wan-nim."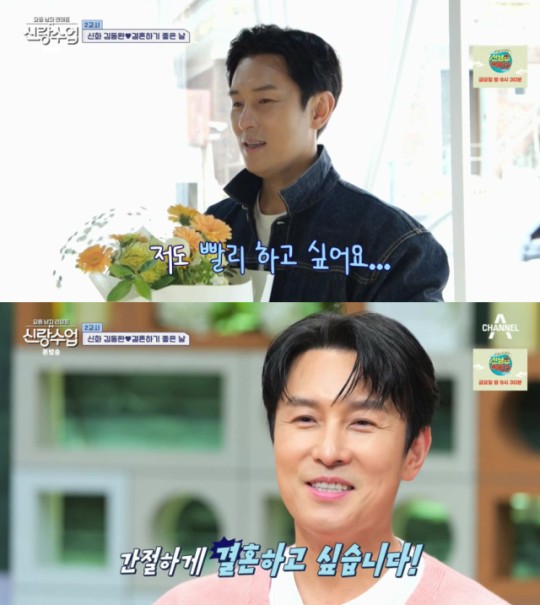 In response, he said with a desperate expression, "Me? I also want to get married quickly… but it's not going to be fast now."
In the studio, Lee Seung-chul, who was watching this, said, "Dong-wan's expression is really desperate," and Jang Young-ran added, "He's really desperate. It has to go well." Kim Dong-wan confessed, "I want to get married desperately!"
Meanwhile, "Men's Life These Days – Groom's Class" is a program where participants of various ages share their thoughts and realities about marriage.