Actor Ryu Jun-yeol (37) is now under speculation that he might have broken up with Lee Hye-ri (26) a year ago
By: Nat.O

3 weeks ago

132
Actor Ryu Jun-yeol (37), who ended his public relationship with Girls' Day member and actress Lee Hye-ri (29) after six years, is now under speculation that he might have broken up with Hye-ri a year ago, as his past video resurfaces.
On the 13th, representatives from Ryu Jun-yeol's agency C-JeS Studio and Lee Hye-ri's agency Creative Group ING announced that the two had parted ways.
Ryu Jun-yeol and Hye-ri admitted to their relationship in August of 2016, after starring together as characters "Jung-hwan" and "Deok-seon" in the tvN drama "Reply 1988" in 2015.
After the news of Ryu Jun-yeol and Hye-ri's breakup, attention turned to a video from a year ago featuring Ryu Jun-yeol on the YouTube channel of YouTuber Chillax Man (real name Lee Byung-geon, 39).
In the video, Chillax Man recounted Ryu Jun-yeol's career, bringing up the 'Reply 1988' story. "It was our national Ryu Jun-yeol," Chillax Man said, mistakenly referring to Ryu Jun-yeol's character "Jung-hwan" instead of "Taek," which was played by Park Bo-gum (30).

Ryu Jun-yeol corrected him, saying, "Bo-gum, it's Bo-gum," and then, "Just a glass of water…" before leaving the room for a moment. Netizens speculated that Ryu Jun-yeol may have wanted to avoid mentioning his recent breakup with Hye-ri.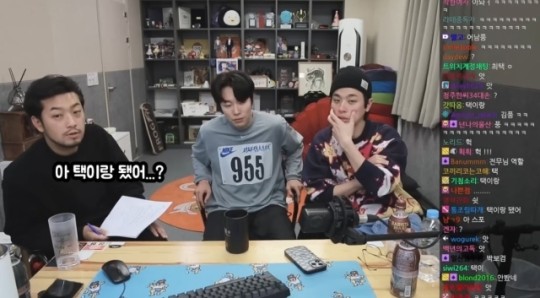 After the breakup, Ryu Jun-yeol received acclaim for his role in the movie "Owl" (2022), winning the Best Actor award at the 59th Baeksang Arts Awards for the film category in April and the Best Actor award at the 43rd Korean Film Critics Association Awards in September. He is set to release the second part of the movie "Alien+" in January next year.
Hye-ri finished filming for the movie "Victory" in July. The film is set at the end of the millennium in 1999 and revolves around the dance duo "Pil-seon" (played by Lee Hye-ri) and 'Mi-na' (played by Park Se-wan), who form the cheerleading club 'Millennium Girls' to pursue their passion for dancing and music in the southern tip of Geoje.